About the author
Fabien Haddadi, born in Chinon, France, is a Franco-Australian Full-Stack Engineer in PHP. He graduated with a Master's degree from The Graduate School of Chemistry and Physics of Bordeaux, France (later renamed ENSCBP), after three years of graduate study and following two years of fast track in Pure Science in Tours, France, his hometown.
Motto
Bio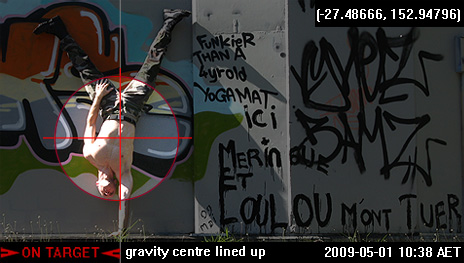 From a young age he has been immersed in Sciences, even before he reached ten, so much he wants to understand the rules of the physical world surrounding him. He switched from pure science to applied science, then forking to IT. He started programming as early as 13.
Now a global citizen, he lives between two cultures, in a delicate blend of physical and mental activities. An unofficial polytechnic school in short.
Beliefs, albeit non-religious
Against the unsocialising and dehumanising progress.
Among your 300 Facebook "friends", who would really send you a pack of Tim-Tams overseas during a desperate period of withdrawal?
Traditional is beautiful.
Leave pavlova meringues white! There's more to this metaphore than meets the eye.
The Tour Eiffel is better seen from far.
He who has never lived as an expatriate cannot fully appreciate all the aspects of their native culture.
A message from the author
You too are worth it!
"Me me me . . . In my Bio, I could have talked about me thoroughly, but none would really be interested, so I was concise. However, I believe that some is better than none. Talking about yourself and your surrounding environment matters, as long as you do not fall into the other extreme: narcissism. Could you believe you too are worth it?."
Grow your ego as well as your rearview mirrors!
"With both your qualities and your shortcomings, YOU are important. You don't need to venerate idols, whether it be on TV, in newspapers, in magazines, in concerts. You share the same rights as them, provided you know how to, and can transform your intrinsic values into valuable actions for the Community."
"This is why on fabien-haddadi.info, using randoms subjects, I encourage you to think, by putting forward my ideas, my opinions, my recipes, my photos, my demonstrations. In a nutshell, I give you food for thought, from which everyone will make up their own minds."
"The subjacent project is that I push you to find the Truth in anything, and truth does not have any religious connotation here. I stimulate your reflexion, for you to aim at a better personal life, a better relationship, to the larger sense of it, in both the private and the public domains, therefore creating a nano-contribution to a better life on Earth."
"So this is it, the door is wide open. Add a positive contribution around you! Please don't go as far as sending these messianic lines to your address book hence polluting the Internet further, thank you very much!"
Volunteering
Because everything is not just about money, he regularly participates in volunteer actions, mainly in blood donation, three times a year, and also cleaning public places operations, and in sports events.
Contributions
Fabien has added a number of contributions to the Internet on third party websites for a long time now, including translations to Google Translate, pictures on Google Earth, travel reviews for Google and TripAdvisor, and technical posts to stackoverflow.com and other StackExchange sites.
About the title
Brisbane's only midnight rider, really?
Really! Until proven otherwise. I have been riding in Brisbane for five years in performance mode, clocking up tens of thousands of kilometres around Brisbane suburbs, including about 50% of that quantity ridden at night, sometimes really late, past midnight. Well, on these occasions never have I encountered any other performance rider, and rarely any other riders at all.
Albeit I have no definite proof that there is not a second performance midnight rider out there, statistically, the chances that there is one slim down week after week.
If you are one, or know one, please drop me a message here.
Motto
Caput, arma et crura sed etiam.
The brains, but also the arms and the legs.
Meaning that I value polyvalence and autonomy in life. The head to take optimised actions; the arms to hunt and gather, to the larger sense; the legs to go places.
created 18 Oct 19
revised 18 Oct 19 by
Fabien Haddadi
M.
Fabien
Haddadi
M Sc.
Fab
Tropicalm